CREATING OPPORTUNITIES TO COMPETE, THRIVE AND LEARN
Houston's Ice at the Galleria's new Compete USA skating program allows their Learn to Skate USA students to experience the feeling of a real competitive environment.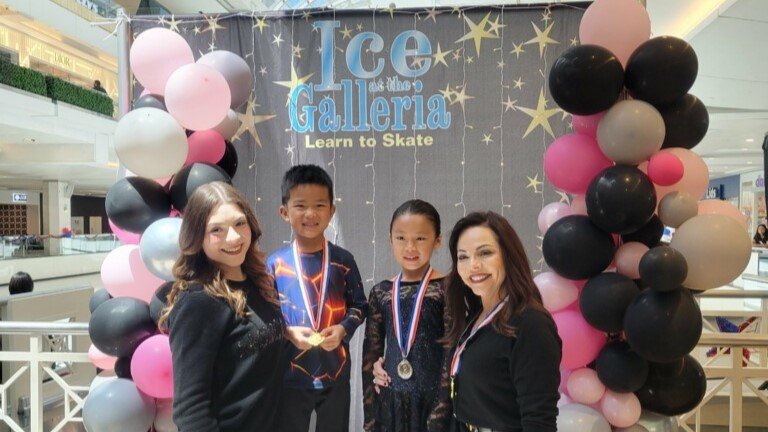 By Joanne Vassallo Jamrosz  
Rebecca Dever, Director of Skating at Houston's Ice at the Galleria, wanted to design a class where all levels of Learn to Skate USA students could learn about competing without requiring private lessons.
The new Compete USA class is now part of their Learn to Skate curriculum.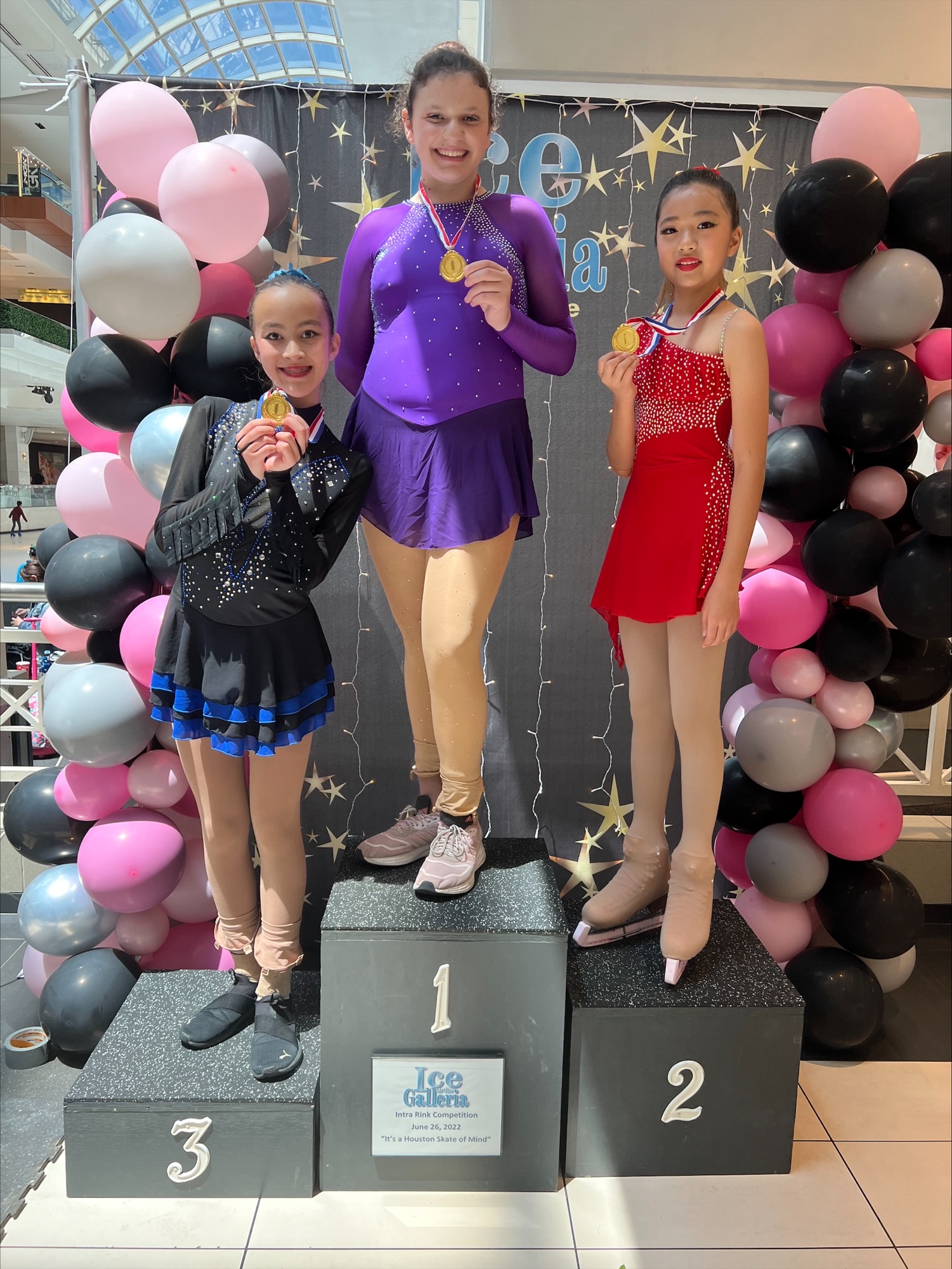 "Far too often, young skaters with so much potential and spirit do not have the opportunity to advance in the wonderful sport of figure skating for a variety of reasons," Dever said. "We feel we are creating an inclusive environment with a low barrier of entry, allowing more skaters to experience a full figure skating experience."
The classes are held during two eight-week semesters and cover everything a skater and parent wants or needs to know about competing, from the judging system to costumes, music and competition day protocol.
"The class helps all skaters and parents understand what it's like to go into skating," Dever said.
They also broadened the program so that every skater registered in the Compete USA class learns a skating routine within the structure of a class setting with interchangeable elements that suit each level of skater.
"Then we proudly host an in-house sanctioned competition where each skater can perform and showcase their program developed in this class," Dever said."We simulate every aspect of a big competition down to checking in at the appropriate time, turning in music and even receiving a goody bag."
Skaters also get used to skating in front of a judge's panel.
Dever found the class gives skaters and their families confidence to venture into the competitive world.
"For the parents, I think it takes a lot of stress off them," Dever said. "I give them checklists to follow, and the parents get in the habit of what to do in a competition setting. We give them the tools, and they are set forever."
Dever also sees a considerable confidence level in the skaters.
"They're ready to branch out. There are friendships and bonding with other skaters, and there is just absolute joy in the skaters' faces when they compete in our in-house competition for the first time," Dever said.
Dever would love to see more clubs add Compete USA to their programs.
"It's something every Learn to Skate program can incorporate into their program," Dever said. "The kids want to stay in Learn to Skate longer, and you're keeping your athletes."
Since the class began, their retention rate has doubled. Dever believes this program creates the opportunity to compete, learn and thrive while allowing skaters to be in the spotlight.
"We just want to bring out their love of skating. That's our ultimate goal. It's just to help them find joy in their space. Because it is their space," Dever said.